Legal Compliance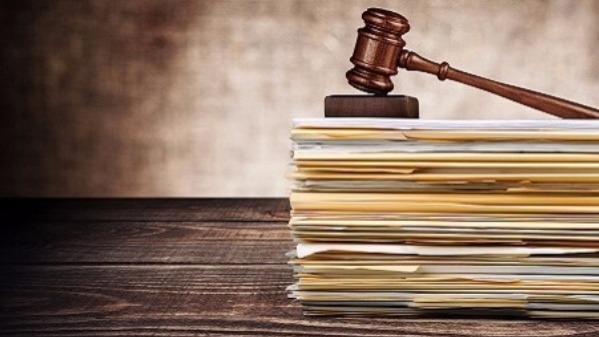 Legal Compliance
There are a number of Acts of Parliament, regulations and legislation, which commercial kitchen operators should be aware of. Businesses have a duty of care and legal obligation related to the management and disposal of fats, oil and grease produced. The examples shown are for guidance and may be subject to additions and amendments.
Building Regulations
Part H1, Section 2.21
"Drainage serving kitchens in commercial hot food premises should be fitted with a grease separator complying with BS EN 1825-1 and designed in accordance with BS EN 1825-2 or other effective means of grease removal."
Water Industry Act 1991
It is a criminal offence under section 111 of the Water Industry Act 1991 to discharge into the public sewers any matter, which may interfere with the free flow of wastewater. In addition, where the water company has incurred costs in dealing with the detrimental effects on the sewers e.g. removing blockages cleaning sewers, investigating and remedying flooding or pollution incidents, it can take legal action to recover these costs. Prosecution can result in substantial fines or even imprisonment.
Environmental Protection Act 1990
Duty of Care
Every commercial premises arranging collection and disposal of waste (including waste cooking oils and fat) must comply with the requirements of Section 34 of the Environmental Protection Act 1990 and the Environmental Protection Act (Duty of Care) Regulations 1991 as amended. The objective of the Duty of Care is to ensure that all waste is managed correctly from the place where it is prod with the Environment Agency as a "registered waste courier" and keep a record of all collections. The producer of the waste must also be satisfied that the waste is taken to a licensed disposal site. An authorised officer of the local authority can require production of documentation relating to the registration of the waste couriers. Failure to produce the documents can result in a £300 fixed penalty notice or prosecution. The local authority has power to carry out any required work and recover their costs in cases of default by the owner.
Statutory Nuisance
The local authority's environmental health department will deal with any reported complaints of "statutory nuisance" such as smells, effluents, accumulation of refuse or any premises in such a state as to be prejudicial to health or a nuisance. Where a statutory nuisance exists the local authority has to serve an "abatement notice" under Section 80 of the Act. Failure to comply can result in prosecution and the local authority also has the power to carry out work to abate the nuisance and recover their costs.
Animal By-Products Regulations EC
1774/2002 (ABPR)
From 1 November 2004 waste cooking oil from catering premises can no longer be used as an ingredient in animal feed. This is to safeguard the food chain. The collection of waste cooking oil must be via a licensed waste carrier. From October 2007 liquid waste may not be disposed of at landfill.
Building Act 1984
Section 59 of the Building Act 1984 enables a local authority to require satisfactory provision for drainage of an existing building by service of a notice on the owner. This can include a requirement for the installation of a grease trap.
Food Safety Act 1990
Local authorities are authorised to inspect premises under the Food Safety Act 1990. Problems arising from the effect of fat, oil and grease on drains, resulting in a failure to comply with the Food Hygiene Regulations, could result in prosecution or an emergency prohibition order preventing trading from the premises.