Knowledge Centre
Frequently Asked Questions
It can be confusing when you're first looking into buying a grease trap.
We've created this page of questions and answers to help remove your confusion and make the process of opting for a grease trap much simpler.
If you have any other questions, why not get in touch? Our technical team will be happy to speak with you.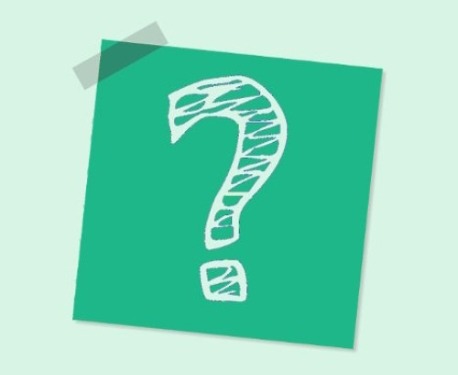 What is a grease trap?
A grease trap is used to reduce the fats, oils and grease (FOGs) entering into the drain run and sewerage system. They have been used since the Victorian era in order to prevent blockages, foul odours and pest infestation associated with grease build-up in the main sewers.
A grease trap is simply a box which is placed near the commercial kitchen sink set up. The unit is installed in the drainage pipework to filter the wash-up wastewater, removing the FOGs. Units can be manufactured in a range of materials such as plastic, concrete, mild steel, and stainless steel.
Commonly known as a grease trap, but they are also known as a grease separator, grease interceptor and fat trap, amongst other names.
Where can I situate a grease trap?
Grease traps can be situated above or underground and either internally or externally. Volumes can range from small 40 Litres to over 45000 Litres capacity depending on the food business requirement.
How does a grease trap work?
A grease trap works as FOGs are less dense in water than solid food particles. A baffle within the fat trap slows the wastewater down from the kitchen sinks, allowing for the cooling of fats, oils, water and separation from food particles which sink to the bottom of the trap.
The outlet houses a trap which prevents the FOGs from continuing to flow through the unit. Along with the food particles, these remain in the unit, allowing the filtered wastewater to continue flowing through.
Why shouldn't fats, oil and grease go down the drain?
Fats, oils and grease which make their way into the drainage and sewer systems become a serious problem for water companies and local authorities to manage the collection system of waste.
Pipework can reduce in capacity due to the FOG solidifying to the internal workings. Grease damage poses a serious threat where pipework has to be cleaned more regularly and sometimes replaced at a high cost.
The Water Industry Act 1991 requires that premises do not discharge products into the drains which could inhibit drain operation. The responsibility lies with the owner/user of the food operation establishment.
With existing premises, a grease management system is often retrospectively installed as a result of pressure from the local authority, environmental health, the water company or landlord.
When is a grease trap required?
They are required on all sites that prepare hot food for the public or staff. Building Regulation states that all new builds and refurbishments of hot food premises must incorporate an effective grease management system into their site.
Food establishments that are likely to need a grease trap include bakeries, cafés, conference centres, food manufacturers, golf courses, hotels, office/factory canteens, pubs and inns, restaurants, schools and colleges, take-aways, amongst many others.
What is grease trap cleaning & servicing?
Over time, the FOGs and food waste build up. This needs to be removed and disposed of according to environmental legislation.
Regular grease trap cleaning and servicing ensures it continues to work efficiently, preventing blockages in the sewerage system.
What size grease trap do I need?
The grease trap size required is likely to be determined by the amount of water going down your drain and the average daily covers in your food operation.
Larger sizes can provide an operation with a longer more efficient cleaning cycle. If you are limited on room then a smaller grease trap is likely to be used to fit into the space available.
For an example, our innovative G-Bag™ Grease Trap system has a volume 50 Litres and is ideal for commercial kitchens serving an average of up to 120 meals per day with 1-2 commercial sinks.
This product, the G-Bag™, contains all the waste sealed in the bag, reducing foul odours. It can be easily maintained and removed for cleaning and waste disposal.
Many of our customers have this product installed, as it is easy to clean and maintain the unit reducing the hassle of grease trap management.
How often should the grease trap be cleaned & serviced?
This is very much dependent on the volume of business and the type of food operation. It is recommended to clean all grease traps at least twice a year. Although, some food operations may need to clean or service their grease interceptor more frequently depending on performance.
As experts in this field, you can call us for free technical support and we can advise you on what may be best for your individual business requirements.
How do I choose the right grease trap for my business?
This depends on many variables such as the amount of water going into your drain run, the amount of average daily covers, situation of the sinks, kitchen space or external space and budget.

Here at Goodflo, we have many years of experience in fitting all types of grease traps for all types of customers. We will be happy to help you choose the best grease trap for your particular needs.
Who installs a grease trap?
Our Goodflo engineers can remove the stress of grease trap installation. They have many years' experience of installing a variety of grease traps, whether internal or external. We can be flexible around your operating hours, so you have no need to interrupt your busy day.
Why not call us today and discover how we can help you to install a cost-effective, high quality grease management product into your commercial kitchen?