Grease Trap Supplier & Installation
Supply and Install
Goodflo supply and install a wide range of quality UK manufactured grease management products. A selection of customers requested top selling grease traps, which are available to buy from our online shop.
If you don't see the product you are looking for, please call 01926 334466 or message us and we will provide a quote for your request.
Alternatively, if you are not sure what grease management system will work best for you, please give us a call or drop us a message for advice. We will ask a few simple questions and provide you with no obligation advice.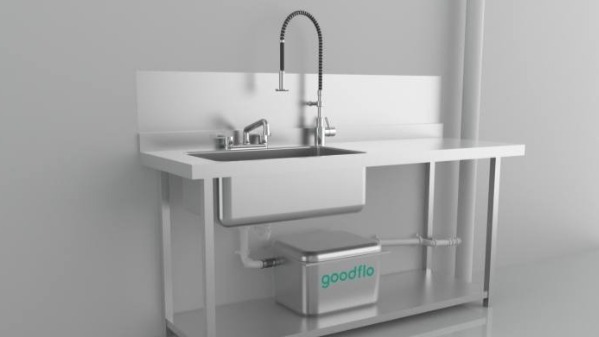 Pricing Examples
Here are some examples of pricing for systems supplied and installed with a planned service:
Grease Removal Units - From £189* per month (Supply, Install and Quarterly Service)
G-Bag™ Grease Trap System - From £119* per month (Supply, Install and Monthly Service)
Grease Dose Premium Dosing System – From £79* per month (Supply, Install and Quarterly Service)
Call us today for a no obligation quote
Goodflo work with the major manufacturers of Grease Removal Unit (GRU) in the UK to provide an inclusive price for supply, install and ongoing maintenance service for your GRU.
Depending on your site-specific requirements Goodflo will provide the best advice and GRU recommendation at a competitive, fully inclusive price for your requirements.
We also manufacture under licence a range of in-kitchen grease traps, biological dosing systems and underground grease traps for larger scale kitchen operators and food manufacturing businesses.
Customise Your Grease Management Requirements to Include Planned Maintenance
With highly trained and experienced operatives using specialised equipment, we provide a reliable and responsive ongoing service and maintenance for your grease management system to protect your investment and provide maximum efficiency of your kitchen operation.
Our professional servicing process includes full legal and environmental compliance documentation managed and stored on your behalf. Taking the pain out of waste water grease management – Good kitchens use Goodflo!
* Terms and Conditions Apply