G-Bag Grease Trap System Service Contract
G-Bag™ Grease Trap from £119*
Our G-Bag™ service contract is an efficient way to avoid build-up in your drainage system. Leave your under sink grease trap responsibility to us and you can focus on the important job of managing your business.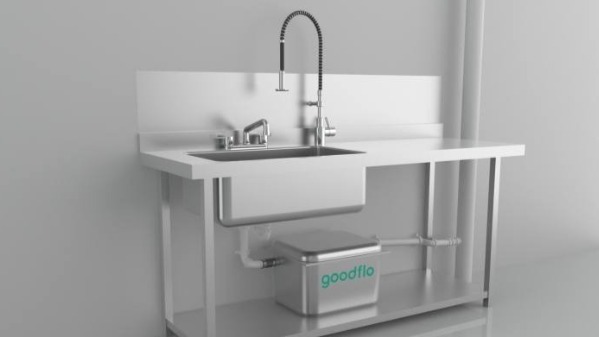 How does the G-bag™ Grease Trap Service Contract Work?
Initial Supply and Install cost
Service plan tailored to your business
Supplied, Installed & fully maintained
1. Simple
We supply and install the G-Bag™ system within 14 days of contract completion.
2. Effective
You carry on with your business and G-Bag™ and our team take care of the grease management.
3. Painless
From £119* per service visit our team replace the G-Bag™ and remove the fat trap waste for environmental disposal providing legal and environmental compliance documents.
* Service plans will be tailored to your business and include the consumable G-Bag™, waste disposal and compliance documentation managed by Goodflo on your behalf.
Goodflo G-Bag™ System - See and Smell The Difference
The G-Bag™ Grease Trap System is the next generation of in-kitchen grease traps. Watch the video clip to find out why.
Amateur Manual Grease Trap Cleaning
WE DO NOT RECOMMEND OR ENDORSE THIS!
THIS IS AN EXAMPLE OF HOW NOT TO DO IT!
Watch the last 30 seconds!

Contact us today to discuss how our G-Bag™ service contract will ease any pain you have with kitchen grease traps and their waste management.
Note: Grease trap waste is classified as a Controlled Waste by the Environment Agency and it is the legal responsibility of the kitchen owner/operator to provide proof of removal and disposal of the waste by a registered waste carrier.
Call us today and find out why these businesses and many more choose Goodflo and our G-Bag™ system:
Ed's Easy Diner
Chilango
Brown and Green Cafe
College of North West London
Pomeroys Bistro
Dyrham Park Country Club
Furze Down School
Slim Chicken
Camino
LG Electronics
Kanada Ya
and many more......
* Contract terms and conditions apply.