Premium Drain Grease Dosing System
Goodflo offers a premium drain grease dosing system designed to meet the needs of commercial kitchen and catering professionals. Our grease trap dosing units and grease management systems provide an automated daily dose of grease breakdown solution, effectively preventing the accumulation of harmful fats, oils, and grease (FOG) in your grease trap resulting from wastewater wash-up and cooking processes.
Our proven dosing system harnesses the power of selected microorganisms to digest grease within your kitchen's drainage system. At the end of each service and wash-up, our programmable, high-quality automatic grease dosing pump releases a precisely measured dose of our grease dose enzyme solution. This targeted dosing solution effectively degrades existing grease deposits and creates a natural culture barrier, preventing further deposits and build-up in your drain lines and grease trap.
The premium grease dosing system offered by Goodflo can be used independently or in conjunction with a grease trap, providing you with flexibility and comprehensive grease management solutions. By incorporating our grease dosing system into your kitchen operations, you can ensure efficient grease control and minimise the risk of drain blockages and associated maintenance issues.
At Goodflo, we prioritise the delivery of efficient, ecological and cost-effective grease trap solutions. Our premium grease dosing system is designed to streamline your grease management processes, reducing the manual effort and time required for grease trap maintenance. By automating the dosing of our grease dose enzyme solution, you can maintain optimal grease control without compromising the functionality and hygiene of your commercial kitchen.
Experience the benefits of our premium drain grease dosing system and enhance your grease trap management practices. Partner with Goodflo to benefit from our expertise in grease management and our commitment to providing reliable, effective and environmentally conscious solutions.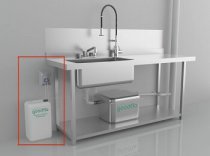 £
356.00
£

296.67

(exc VAT)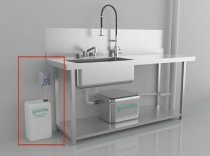 £
356.00
£

296.67

(exc VAT)