Grease Traps for Commercial Kitchens
Kitchen Covid-19 Re-opening
Goodflo staff and management team want to wish our customers the very best during these difficult times. The hospitality, food service and food manufacturer sectors and associated support services are essential to our countries infrastructure and economy. We want to support you in getting back to a trading capability.
The following information and advice is intended as a guide to support you to keep your kitchen drainage and grease management systems ready for service during any forced closure and as you re-open.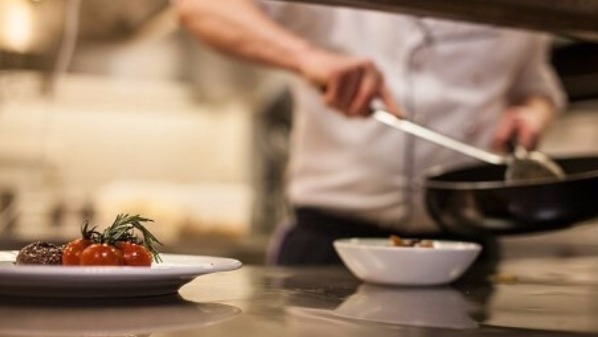 Grease Trap Checks - Re-Opening Your Kitchen Following Covid-19 Lockdown?
There will have been little or no water running through your grease trap and wastewater drainage system during the period your kitchen has been closed. For in-kitchen grease traps and grease removal systems there may be a strong odour in the room as a result of accumulated waste and lack of use during the lockdown period.
Ventilating the area and following the simple tests will check the health of your grease trap and kitchen drainage system, disperse foul odours and help highlight any problems before your kitchen is back in operation.
Step One
Grease Traps and Grease Removal Systems
Turn on the taps from the pot wash sink and other appliances that run through your Grease Trap or Grease Removal System (before switching the power back on) and run water for a least 3 minutes.
This will ensure there is sufficient water in your Grease Trap or Grease Removal Unit for it to operate effectively.
Check to see if the water is slow to drain from the pot wash sink as this may indicate that the grease trap requires a service, or this could be a blockage or restriction in the pipework from the pot wash or after the grease trap.
Step Two
Toilets and Wash Hand Basins
Run water in a similar way to step one to test the wastewater discharge from toilets, wash hand basins and other wash-up areas in the building. This will help identify if there are any restrictions in blockages in your wastewater drainage system and prime it for re-opening.
Step Three
Biological Dosing Systems
Check to see if there is sufficient dosing liquid, check batteries or switch the electrical supply back on. Most dosing pumps have a primer button and when this is pressed you will see liquid moving through the system. Check dosing timing settings as it may be necessary to re-set these if the system has been switched off or disconnected from the power supply.
Step Four
If in doubt, call 01926 334466 or Email to re-start your planned service maintenance or request a service visit.
Have you Closed Your Kitchen Due to the Covid-19 Lockdown?
In many cases commercial kitchens will be lying idle at the moment. This is an unusual situation for what is often a bustling active environment.This period of inactivity is not always beneficial to the pipework and drainage, which is used to frequent water flow.
Below is our guidance on what can be done to ensure your return to activity is smooth and efficient.
Goodflo Ltd will support our existing customers in this period to provide essential maintenance in preparation for the return to normal trading.
Biological Dosing Systems – Keep it Running
If you have a biological dosing system in your kitchen, it is advantageous to keep this operational. Check it regularly and make sure the liquid levels are topped up.
Although there is little or no water flow in the pipework and drainage, the use of the biological dosing system will help clear them of any clogging that has built-up and thus make sure they are free flowing when you return to the kitchen.
Keep them operational
Check fluid levels regularly
Contact us for resupply
Grease Traps – Get them Serviced before you Return to Trading
Grease Traps are designed to be in regular use and rely on the flow of water to function and to remain free flowing.
If they are left dormant for any length of time the fats, oils and greases may clog and solidify and the food solids will settle and prevent flow.
They can also give off a strong foul odour.
Ideally get them professionally emptied and flushed through with clean water. This is the only way to ensure that your kitchen drainage will function as soon as you return to trading.
Contact our team to arrange this and let us know when you intend to resume trading. Make sure you get it planned and organised early for peace of mind.
Get your grease trap and grease management systems professionally serviced.
Contact us for support and planned service booking.
Grease Removal Units (GRUs) – Turn Them Off – Get Them Serviced Before You Return to Trading
GRU's have the same issues as grease traps but with additional complications.
They all have power supplies, make sure you turn them off or ensure they are checked regularly and have fresh water in them.
Get them professionally emptied and flushed through with fresh water.
Contact our team to arrange this before you intend to resume trading.
Turn their power off
Get them professionally serviced and flushed through
Contact us for support
Before you return to normal kitchen activity you will need to turn the power on for at least 24 hours.
Increased Drainage Blockages
Drains and Sewers usually have much larger flows of wastewater through them than what they experienced during the lockdown. These larger flows are effective at moving and clearing their contents.
We expect the lack of flow to result in more sewer blockages than normal when the higher wastewater flow resumes and we all return to normal trading.
When you know that you are going to resume trading, we recommend you test your flow in advance, this may be the difference between beginning trading and further delay.
Click to Read - Lockdown Sewer Blockages up by 20%