Grease Trap Cleaning
Commercial Grease Trap Cleaning Service
Grease trap cleaning, grease removal unit servicing and waste removal are important maintenance services that every business should strongly consider. Here at Goodflo, we will schedule all work around your convenience so you're never without your kitchen during your core business hours. Get in touch to request your free, tailored quote for a Programmed Planned Maintenance (PPM) check.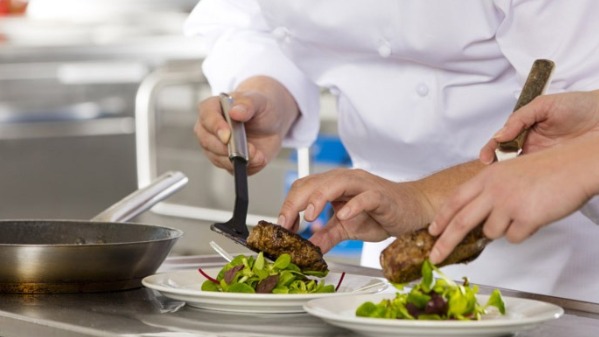 Why is it an essential part of effective FOGs control in your drainage systems?
Without regular PPM, all types of grease interceptors can fill to capacity resulting in fats, oils and grease passing straight through. This can lead to grease-blocked drainage, foul odours, and sometimes even pest infestation. To avoid any disruption to your business, grease trap cleaning ensures that the under-sink underground grease traps, biological dosing systems and even your grease removal unit remain effective.
Grease trap waste is classified as a controlled waste, which means that you may be asked by the Environment Agency, Water Company or an Environmental Health Officer to provide evidence that your grease management systems have been serviced regularly and that any waste has been removed by a registered carrier for environmental disposal. We are registered waste carriers and can manage full environmental and legal compliance documentation as required.
It is also highly recommended that biological dosing systems and electro-mechanical grease traps are professionally serviced on a regular schedule.
For a FREE no obligation quote, including low-cost monthly payment terms on annual service contracts. Call us today on 01926 334466 or use our Contact form to send an Email.
Professional Planned Maintenance of Grease Separators and Grease Removal Unit
With highly trained and experienced operatives and specialised vacuum equipment we can service at any location for grease traps/grease removal units from 20 litres to 20,000 litres in capacity.
Inside a building
Outside a building
Above ground
Below ground
In a basement
On any floor
Grease Separators, Grease Removal Unit servicing and waste removal can be carried out at a time to suit your business. This will ensure that these regular services do not interrupt the day-to-day commercial activity of your business. If the odour of servicing and waste removal causes your business a problem - call us to discuss our "odourless maintenance" grease trap solutions.
Our professional grease interceptor and grease removal unit servicing process includes, waste build up removal and cleaning the entire contents of the unit, inspection of the drain runs and your drainage systems, flushing through with fresh water and the waste removal from site for environmental disposal.