Grease Dosing Unit Support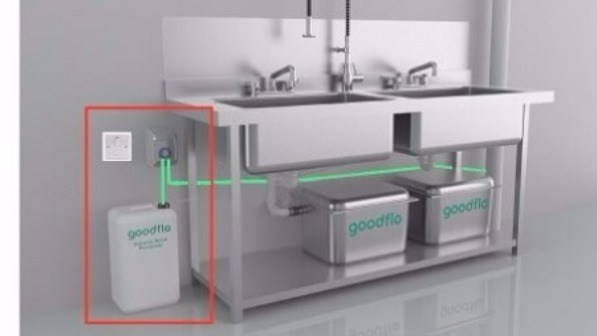 Grease Dose Premium™ Dosing Support Advice
Details for the dry mix of Grease Dose Premium™ and setting up the dosing pump for daily dosing. Call us for free additional support.
Grease Dose Premium Dry Mix
USE: Rehydrate using water at room temprature in a clean bucket that has not contained chemicals. Stand for approx. 1 hour with occasional stirring / aggitation.
DOSE: The following is a recommendation with volume and dosing frequency adjusted to suit your specific site conditions:
Dilute approx. 250 grams in 2 litres of warm water
Low FOG discharge kitchen: Dosing Frequency: 1 x Weekly
Medium FOG discharge kitchen: Dosing Frequency: 2 x Weekly
High FOG discharge kitchen: Dosing Frequency: 3 x Weekly
Grease Dose Premium Solution (Automatic Dosing Pump)
Set -up the dosing pump for daily dosing at a time after the final wash up has been completed:
Low FOG discharge kitchen: Set pump to activate for 2 mins
Medium FOG discharge kitchen: Set pump to activate for 3 mins
High FOG discharge kitchen: Set pump to activate for 5 mins
General guideline for FOG discharge volume based on number of hot meals prepared in a full service restaurant kitchen with good kitchen wash up practices:
under 50 meals per day on average = Low FOG discharge
under 120 meals per day on average = Medium FOG discharge
under 200 meals per day on average = High FOG discharge
The volume of fats, oils and grease (FOG), along with food solid sediment, discharge in your kitchen wastewater wash up will depend on a number of factors including:
good kitchen practice - scraping all food waste from pots, pans and crockery into food bins before spray off
type and range of food service - meats, grills, frying, butter, creams and sauces will produce larger volumes of FOG
type of hot food premises - full service restaurant will produce more FOG than a take-away