Choosing your Grease Trap System
Choosing your Grease Trap
Grease traps are designed to solve the problems most commonly found in drainage systems of commercial hot food premises. We provide experience and expertise, so you know your grease management system is taken care of.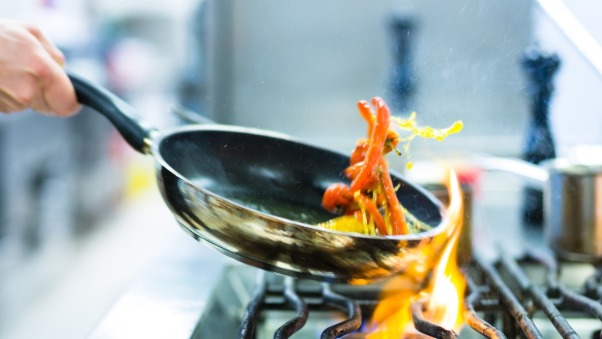 Grease interceptor, fat trap, grease separator or fat interceptor?
Grease traps are also commonly known as grease interceptors, fat traps, grease separators and fat interceptors. These terms are interchangeable and used for a wide range of products. Designed to restricted the flow and treat the wastewater discharged from the wash up process of commercial kitchens by separating the harmful content and allowing the treated water to pass through to your drainage system safely. The wastewater settlement time within the grease trap allows for the separation of food solid, fats, oil and grease and this waste is retained or trapped in the Grease Trap.
All types of grease traps will require regular removal of the trapped waste if they are to remain efficient and provide an effective ongoing solution.The density of Fats, Oils & Grease is less than water and under normal commercial kitchen operating conditions food solid will gather on the bottom of the grease trap and fats, oil and grease will naturally float on the waters surface.
It is good kitchen practice to scrape and clean pots & crockery before rinsing in the pot wash and dishwasher. Some internal kitchen grease traps have a filter basket designed to filter food solid prior to the settlement in the chamber of the grease trap.
How to Choose a Grease Trap
Each commercial kitchen set up and drainage is different and Goodflo have a range of systems suitable for every drainage issue and budget. Most commercial kitchen environments will benefit from G-Bag grease trap, particularly if space restrictions and location require the grease trap to be close to or in the kitchen pot wash and food preparation areas.
If you require assistance in choosing a suitable grease trap contact our friendly Technical support team on 01926 334466.
Grease Traps Available Options
Goodflo has over 20 years of specialist knowledge in working with customers large and small to provide tailored solutions for their kitchen wastewater management. We advise and specify for all aspects of drainage issues and projects. Our expertise means you receive a long term solution for your kitchen, be it a new build, existing retro-fit site or replacement for an outdated or inadequate grease treatment system. Advances in technology mean you could save in the long run by replacing yesterday's technology with today's innovative solutions.
In Kitchen Grease Traps
There are many claims for a wide range of manufactured Grease Traps and biological treatment systems. Prices and on-going maintenance costs vary depending on the choices you make now. Consider carefully what space you have available and the volume of meal production now and in the future. With careful choice and advice the solution specified will provide optimum performance now and in the future at a cost that is appropriate for your business. Your product choice should be influenced by initial capital cost, ongoing maintenance and waste disposal cost, staff maintenance effort, health, safety and hygiene risks and environmental credentials. Will the system you choose be future proof?
The Goodflo innovative G-Bag technology with many unique user benefits ticks all the boxes. Grease Removal Systems provide low maintenance and environmental credentials. Filter grease traps are effective when maintained by onsite staff on a regular basis
Underground Ground Grease Separator
For larger sites with available space outside of the kitchen an underground grease separator can provide effective treatment. These units require ground works and drainage excluding wastewater from any source other than the kitchen. Periodic vacuum pumping and removal of the waste for environmental disposal is required. Compact Underground Grease Separators are compliant with building regulations.