What Price and Why?
What Price and Why?
The costs associated with grease traps and their management can vary considerably. Contact us to discuss the most appropriate solution for your business.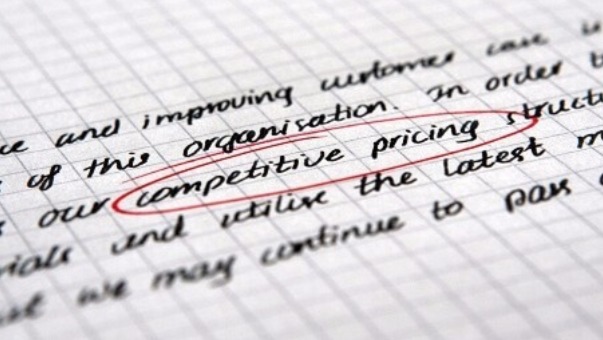 The Cost of Doing Nothing
All commercial kitchens discharge, fats, oils and grease in their wastewater wash up. This is by far the major cause of drain block and slow draining pipe work, foul odours, pest infestation and local flooding problems. Business interruption, customer complaints, hygiene issues and staff health and safety concerns are potential unseen costs. Environmental legislation and water authority enforcement are increasingly resulting in significant non-compliance fines.
Drain Jetting
Many businesses resort to drain jetting when they experience business interruption through drain blocks and drainage problems, often requiring immediate or expensive emergency call outs. This treats the symptoms but not the cause. All this does is push the build-up and obstruction further down the drainage lines.
The Cost of an Effective Long Term Solution
The cost considerations include an initial capital as well as on-going maintenance, providing end user convenience and benefits for you and your kitchen staff.
An effective passive grease trap solution for a medium sized commercial kitchen will typically cost from £300 upwards. An electro-mechanical grease removal system GRU ranges from £2,500 through to £5,000+. All grease management solutions will require on-going maintenance, the cost of which will vary depending on the type of unit you choose. The size of your kitchen operation, volume of meals produced, waste removal and disposal, all contribute to determine your annual maintenance costs.
User Benefits
The most effective grease management is achieved through a passive grease trap or grease removal system. When serviced and maintained in good condition these units will remove in excess of 80% of the fats, oil and grease discharged in wastewater wash up. Due to location and restrictions on available space many kitchens install these types of units normally near the pot wash area. Consideration should be given to the time required for service and maintenance by kitchen staff on a daily, weekly or monthly basis as well as the health, safety and hygiene risk associated with contact with this type of waste in your kitchen.
Grease Removal Units (GRU)
The initial capital cost of a GRU is high with moderate maintenance and service costs across the lifetime of the unit. Daily maintenance by kitchen staff is required with disposal of the waste, which is removed to an external container, often with the kitchen used fryer oil. A professional service for this type of unit is recommend at least annually. Spreading the capital cost over 5-years and combining annual maintenance and parts replacement gives an estimated cost for this type of unit at £650 per annum.
Passive Grease Trap (Goodflo G-Bag System)
The innovative Goodflo G-Bag grease trap is a major advance in passive grease traps delivering unique user benefits combined with low capital and maintenance costs for in kitchen grease management. It is easy to install and requires no daily maintenance. The waste is fully contained in the innovative G-Bag and where simple G-Bag replacement instructions are followed eliminates health, safety and hygiene contamination risk. Waste can be removed with other kitchen waste collection services.